Welcome to the site of Pamela Rubin, Canadian Certified Counsellor.
Here you'll find services, strategies and inspiration for your well-being to shine!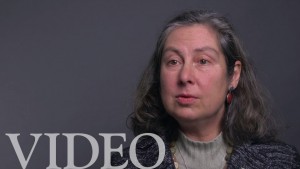 You have the capacity to find your own well-being and balance, even in difficult circumstances.  No matter what you have gone through in life, no matter what challenges you are facing now, you can work gently and intelligently with yourself to find success, happiness and peace. Counselling can help you activate your inner strength, wellness and confidence using evidence-based approaches to stress, anxiety, depression and trauma.
Click on the video to see Pam in "Start by believing"  a short video about responding to abuse that is part of a series posted at Lion's Roar.
Counselling and stress reduction
With the right tools and support, problems that appear insurmountable can shrink down to a manageable size. Often, we are stressed because we feel overwhelmed, out of control and isolated. Counselling can help gently ground us in habits and practices that will take us step by step towards feelings of self-kindness, well-being, and mastery.
Counselling and trauma
Experiences that overwhelm our ordinary ability to cope are called trauma. The negative results can include depression and anxiety, obstacles in our personal relationships or career, panic attacks, nightmares, persistent flashbacks, fatigue or chronic feelings of unwellness.  Past trauma may make us vulnerable to triggering by events in the present that are considered minor by others.
Counselling can help us chart a course toward strength and wellness.  Knowledge is power, and counseling offers important information on the nature, prevalence and healing of trauma that helps us eliminate self-blame and hopelessness.
I walk alongside clients as they tread the path to well-being and balance, providing guidance and options, respecting clients' inherent sanity and power, and taking care to avoid intrusive or potentially re-traumatizing methods. In my practice as a counsellor, I use evidence-based approaches including grounding and mindfulness, cognitive approaches, visualization, and relational therapy. These helpful techniques open the path for us to reclaiming our wellness, our goals, and our zest for living.
Workshops
I offer custom workshops for your group on:
Trauma-informed practices for professionals
Mindfulness
Self-care strategies for professionals