Pamela Rubin is a Canadian Certified Counselor and Registered Counselling Therapist.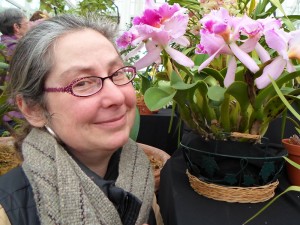 My early career was spent as a lawyer, where I worked for many years on women's and victims' access to justice issues. I focused on women's experience of intimate partner violence and sexual abuse, violence and harassment. I am the author of Suffering In Silence, the Nova Scotia provincial needs assessment for sexual assault services.
In 2009 I decided to become a counsellor to help people more directly with life's challenges. Working at Avalon Sexual Assault Centre gave me a chance to learn from wonderful senior counselors. I also learned a lot from the women coming in for counselling, about resilience, recovery and healing from trauma. I find confidence and joy in supporting people effectively toward their goals, no matter what their circumstances.
After working at Avalon and completing my Master's degree in counselling at Acadia University I decided to start a private practice in order to provide maximum autonomy, flexibility and control for my clients.
I live in Dartmouth with my partner of 28 years and am the parent of an adult daughter.  I'm a late-blooming runner, and have completed a number of races int he last 5 years including a half marathon. I also love to kayak and ride horses.
The image below links to a video on compassion at the Lion's Roar: