Pamela Rubin is a Canadian Certified Counselor, practicing with the Living Well Integrative Health Centre.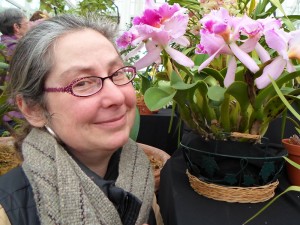 My early career was spent as a lawyer, where I worked for many years on women's access to justice issues. I focused on women's experience of intimate partner violence and sexual abuse, violence and harassment. I am the author of Suffering In Silence, the Nova Scotia provincial needs assessment for sexual assault services.
In 2009 I decided to become a counsellor to help people more directly with life's challenges. Working at Avalon Sexual Assault Centre gave me a chance to learn from wonderful senior counselors. I also learned a lot from the women coming in for counselling, about resilience, recovery and healing from trauma. I find confidence and joy in supporting people effectively toward their goals, no matter what their circumstances.
After working at Avalon and completing my Master's degree in counselling at Acadia University I decided to start a private practice in order to provide maximum autonomy, flexibility and control for my clients. It's great working alongside other professionals at Living Well who share values of professionalism, respect, integrity, diversity and empowerment.
I live in Dartmouth with my partner of 22 years and am the parent of a teenager.  I'm an instructor in the Japanese art of flower arranging called ikebana. I'm a late-blooming runner, and completed my first 5K race this year.
My blog, Sunflower Voices, focuses on issues around sexual and partner abuse, resilience and recovery. The image below links to a video on compassion at the Lion's Roar: